THE BAHAY NAKPIL-BAUTISTA FOUNDATION INC.​
The Foundation
The Foundation was duly registered at the Securities and Exchange Commission on 26 May 1999 as a non-Government, non-stock and non-profit organization.
The Foundation was formed out of a strong desire to preserve the Nakpil heritage, its role in shaping national history. In 2009 the direct descendants of Julio Nakpil and Gregoria de Jesus reviewed the vision statement, and the mission statement was amended to clearly state the Foundation's direction and goals.
Our Vision
Bahay Nakpil-Bautista will flourish as a recognized architectural masterpiece, a nationally significant historical site, a center for community activities and urban revitalization, a forum for nation-building, and a platform for projecting Filipino art and culture locally and internationally.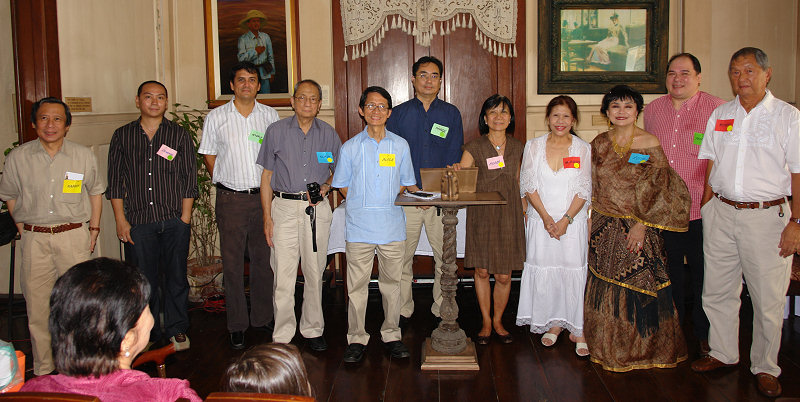 Taken in 2009.  (Left to Right) German Zialcita, Dominic SV Faustino, Niklaas de Lange, Francisco Nakpil, Fernando N. Zialcita, Mark DL Mallari, Maria Paz N. Santos-Viola, Teresita Tapales Ramirez, Edith Nakpil Rabat (deceased), Jose de Asis Nakpil Jr., Ramon Tapales Jr.
The Bahay Nakpil-Bautista Foundation, Inc. office address is :
432 Ariston Bautista St.
Quiapo, Manila, Philippines
Telephone: +632 87319305
We engage enthusiastic and committed volunteers to ensure visitors have a positive and rewarding experience.