Tahanan ng mga Katipunero
Home of Heroes of the 1896 Revolution
Katipunan means "association"
Katipunero, its members
KKK, its acronym. Its full Tagalog name is Kataastaasan Kagalang-galang na Katipunan nang mga Anak ng Bayan (Highest and Most Venerated Association of the Sons and Daughters of the Land)
The Katipunan was founded in Tondo, Manila, on July 7, 1892
It initiated the Philippine Revolution
It was forged by blood, with all its members enacting the traditional blood compact and signing their names with their own blood
The foremost goal was political, the separation of the Philippines from Spain
Its members also recognized and performed a civic duty which was mutual assistance and the defense of the poor and the oppressed
Because of its brotherhood appeal, Katipunan was swift in recruiting members from the peasants and the working class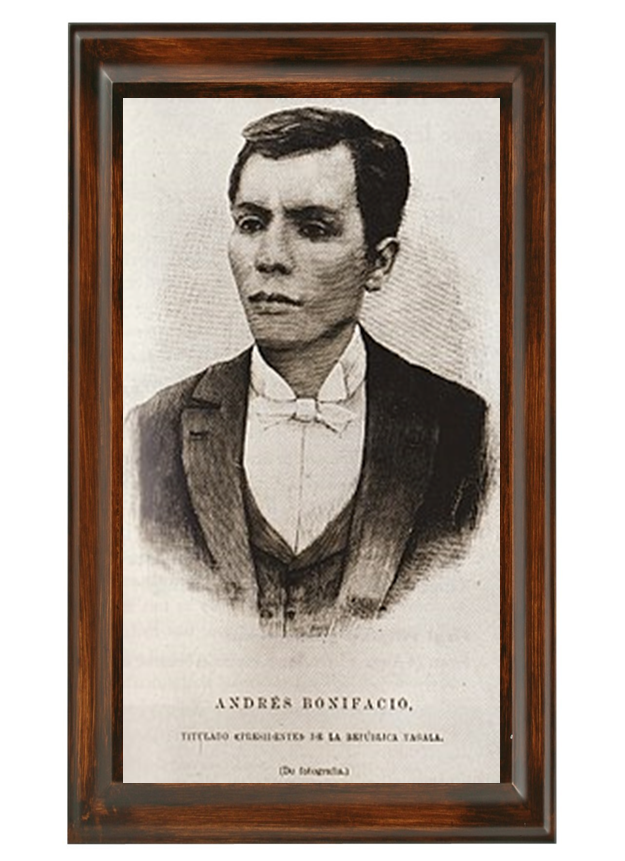 Andres Bonifacio was its founder, who became known as the Supremo (Supreme Head) of the Katipunan
THEIR VISION
In their writings, Bonifacio and Jacinto described the pre-Spanish period as an era of kasaganaan (great abundance) and kaginhawaan (prosperity). The demise of this glorious era was a result of the tyranny of Spanish colonial rule.
The Katipunan then envisioned the future as one marked by kalayaan (independence), a state of being where there would once again be liwanag (knowledge) and kasaganaan (prosperity). Kalayaan would mean a return to the pre-Spanish condition of prosperity, bliss, and contentment. But it entailed cutting ties with the colonial mother, Spain, and the birth of a nurturing real mother, Inang Bayan or Motherland, meaning Philippines.
THEIR INSPIRATION
From the start, they drew inspiration from Jose Rizal, whose nationalist writings stirred an oppressed nation into action– the Noli Me Tangere (Touch Me Not) and the El Filibusterismo (The Subversive), denounced the decadent colonial order presided by the incompetent and abusive colonial officials and the backward and immoral 'frailo-cracy'.
THE PROPAGANDA MOVEMENT
In the 1880s, Jose Rizal and his fellow ilustrados launched the Propaganda Movement in Europe where they vigorously campaigned for the implementation of the much needed reforms in the Philippines. Their failure to force Spain to institute reforms convinced the Katipunan that the call must be for revolution and not reform.
In 1892, Bonifacio sought the counsel of Rizal on their planned revolution but Rizal cautioned them because of its untimeliness and the people's unpreparedness.
THE CRY AT BALINTAWAK
Events forced Bonifacio and the Katipunan to launch the revolution.
On August 23, 1896, the Katipunan was discovered by the Spanish authorities, prompting Bonifacio and the Katipuneros to tear their cedula (identification card), which symbolized their colonial oppression, and to declare in Balintawak the beginning of the Philippine Revolution.