Tahanan ng mga Katipunero
Home of Heroes of the 1896 Revolution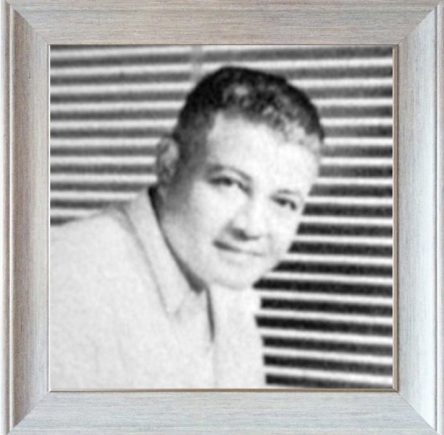 Angel Ernesto Sancho Nakpil
(February 20, 1914 – November 2, 1980)
Angel S. Nakpil was born on February 20, 1914. His parents were Enriqueta Sancho and Ramon Nakpil, a government pensionado in the United States who studied industrial design. His marriage to Carmen Diaz ended with her death. Their union gave him two daughters. He then married a widow, Carmen Guerrero. They had three children, on of whom Luis, is also an architect. The national artist Juan Nakpil was his cousin. Nakpil finished high school at De la Salle College (now a university), and architecture at the University of Santo Tomas in 1936.
He spent time doing graduate work in Harvard University. There he came to know Walter Gropius, founder of the Bauhaus in Germany and an exponent of the international style, who was then a professor at Harvard, Nakpil earned a master's degree in regional planning in 1940.
When he returned to Manila, he worked in the US Armny Engineer's Office. In 1941 he was assigned to the Land Planning Commission, tasked to prepare a new plan for Baguio City. However, World War II prevented its implementation and the project was scuttled.
Nakpil served as commissioner of the City Planning Office of Manila in 1947-1949. By 1949, he had his own office as architect and city planner. Come 1976, he joined Gabriel P. Formoso and Partners as a senior partner. He became faculty member of the UST School of Architecture in 1950-1961 and later served as its dean in 1959-1961.
He was a member of Philippine Institute of Architects and was a charter member of the United Architects of the Philippines, which was founded in 1975.
His architectural prowess was proven in his design of the National Press Club Building on Magallanes Drive, Manila; the former head office of the Philippine Long Distance Telephone Company on De La Rosa Street, Makati; the Lopez Museum Building on Lancaster Street, Pasay; the Picache Building in Quiapo, Manila; the Roche Building on Pasong Tamo, Makati; and the Petrona Apartments on Taft Avenue, Manila.
His designs have been described as daring and disciplined. The concept behind the cylindrical, glass-sheathed stairway of the NPC Building was really daring at that time, but the structure was also designed that way to keep the vertical traffic of the multi-purpose building away from the normal functions of each floor. In the Petrona Apartments, the massive wall fronting the street protects the rooms from glare and street noise, side windows cool the place. The Lopez Museum Building is triangular in plan and has cantilevered floors. Creative, literate, and cultured, Nakpil wrote numerous articles, among them "Architecture in the Philippines," "Filipino Modern," and "Homes for the Middle Income Group."
In 1974, Nakpil was given the Patnubay ng Sining at Kalinangan Award by the City of Manila.
He died on November 2, 1980.
References:
CCP Encyclopedia of Philippine Art Volume 3. Manila: Cultural Center of the Philippines, 1994 Quirino, Carlos. Who's who in Philippine History. Manila: Tahanan Books, 1995.