BAHAY NAKPIL-BAUTISTA : Urian Voters Education Webinar Series - Session 3 - April 28, 2022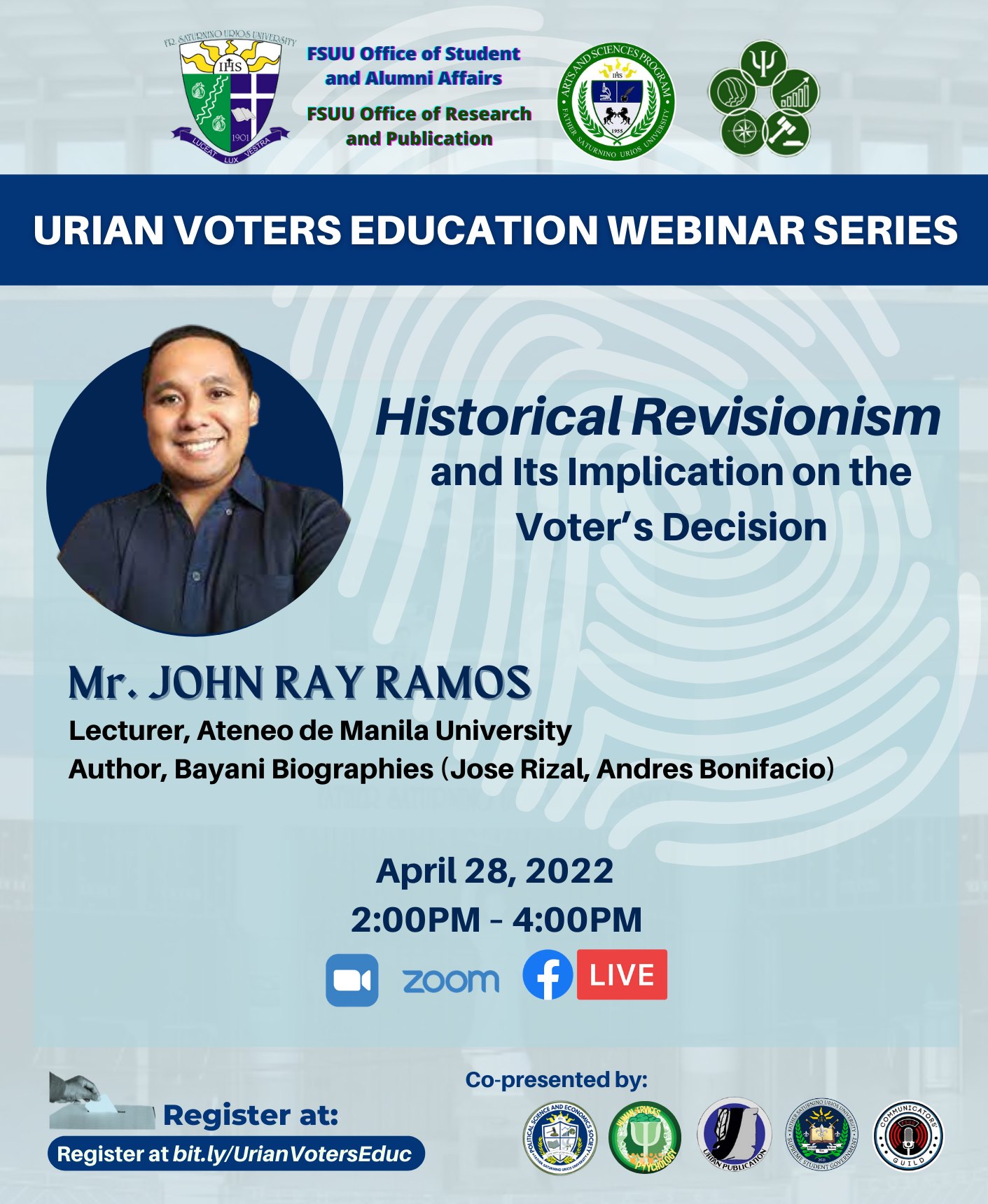 The third session of the Urian Voters Education Webinar Series. Let us be engaged as our guest historian, Mr. John Ray, talks about historical revisionism and its implication to voter's decision.
Mr. Ramos is a history lecturer in the Ateneo de Manila University, Institute of Formation and Religious Studies, and in SoFA Design Institute. He finished his bachelor's degree in History and is finishing his Masters in Public Administration in the University of the Philippines Diliman. He is the author of Bayani Biographies: Jose Rizal and the coauthor of Bayani Biographies: Andres Bonifacio published by Kahel Press.
He is also a practitioner of public history, and has worked together with the Martial Law Chronicles Project, Active Vista, DAKILA – Philippine Collective for Modern Heroism, and the Human Rights Violations Victims' Memorial Commission in training educators and teaching youth leaders the lessons of human rights, freedom and democracy through the history of Martial Law and our struggle against the dictatorship.
To register, click this link: bit.ly/UrianVotersEduc
#UrianVotersEducation